WILD WONDERFUL WEST VIRGINIA-click here for a virtual visit
CONTACT WV ELECTED OFFICIALS & ASK THEM TO SUPPORT THE VFW LEGISLATIVE & SECURITY PRIORITY GOALS! (Click Here)
WV ELECTED OFFICIALS (click here)
| | |
| --- | --- |
| West Virginia in Congress | |
To retrieve much more detailed biographical and contact information about a given Congressmember, click on the link across from the member's name.

**************************************************************************************************************
WV ELECTION-CHECK FOR 2016 DATES-REMEMBER TO VOTE & TAKE A FRIEND TO THE POLLS! (CLICK HERE)
FALL FESTIVAL 2013 PHOTOSHOW-A Tribute to Veterans + Legislative Program Info-Support Veterans Priority Goals-Your VOTE Counts! (click on link to view)
MY WEST VIRGINIA HOME (click here)
WV WATCHDOG-LEGISLATIVE SUMMARY (click here)
PINCH-QUICK-ELKVIEW, West Virginia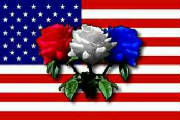 **************************************************************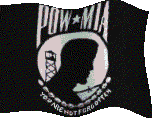 SEPTEMBER 21st NATIONAL POW/MIA RECOGNITION DAY
********************************************
POST 8516-DISTRICT 2 FACE BOOK WALL BANNER
DISTRICT 9 IS NOW DISTRICT 2!
PEGGY FOSTER BARKER-WEBMASTER/PHOTOGRAPHER
FACE BOOK WALL ADMIN & WEBCOM FOR DISTRICT 9/2 & LAVFW 8516
Dept. VFW Auxiliary Media CoOrdinator Peggy Foster Barker-Annual Report 2015-2016. I want to thank Dept. President Wanda Harless-Hurley for Creating this Position & permitting me to fill it. Social Media has become The Best Way to Get the Word out regarding our Programs & Encourage Membership. I also serve on State VFW Commander Elmer Hibbs Social Media Committee. I have been FaceBook Admin. for the WV VFW Facebook Wall for many years-helped to create & do daily updates. Our State Commander & Dept. President are innovators in this field & are up to date with the times. Kudos to both of them.

One of my first tasks was to Create District Facebook Walls & update them daily. The following Auxiliary Members Volunteered their time & efforts: District 1 Co Admin. Jessica Pettit Sisler, District 2 Patricia Murray Kuhl Myers, District 3 Shawna Sines, District 4 Krista Hiner + VFW David Moske who created the District 5 FB Wall. Kudos to each of them! Many hours are spent working to accomplish all that is required & it is rewarding to see the growth & sharing of info as each Post & Auxiliary become involved. Please check them out & like on Facebook.

My Professional Career & training was with Computers, Data, etc.working in the DC area for the National Chamber of Commerce (across the street from the White House)-So Exciting + Naval Intelligence-NIPSSA. After retiring I volunteered to use my skills for the VFW, Auxiliary & Church. I work it every day (& night) so I really never retired & am happy that I can be of Service. I currently have Created & Maintain the Following Websites: Original WV VFW Site-back in the day when Sam Baldwin was State Commander, LAVFW Post 8516 Legislative Website--served for 12 years as Legislative Chair & earned the Annual Division Awards for it, I have also served as State Aux. Photographer, State Legislative Chairman, State VFW PAC Chair-brought home the National Award. Union Congregational Church Website/Facebook Wall Admin. & have 750 Followers/Friends of the Church (Forgot to mention that I have a Masters degree in Christian Studies/Ed & Degree in Computer Science) also a Family Tree Website&FaceBook Wall. Facebook Walls for WVVFW & Auxiliary 8516, Auxiliary Page on the Web, Communications Awards aka Digital Divas & Friends online, District 1, 2, 3 & 4 FB Walls + Post to District 5. Created FBook Interest Groups for WV VFW Posts & Auxiliaries, Elected Officials (members can make personal contacts to them, also Military & Daily Devotional/Christian Groups. I Monitor these daily & do Updates plus add info from National VFW, Auxiliary & the Webcom. I also monitor my own timeline & newsfeed. Keeps me Busy & is Never boring. Feel free to Facebook Message me anytime. I Encourage You to Keep On Keeping On for Our Cause!!! R/Peggy



| | | | | |
| --- | --- | --- | --- | --- |
| Reply | Reply to all | Forward | | |
PEGGY RECEIVES MEDIA AWARD AT STATE CONVENTION
CLICK HERE TO VIEW US ON FACEBOOK
NATIONAL VFW COMMANDER IN CHIEF
BRIAN DUFFY 2016-2017
THANK YOU VETERANS! (click here)
************************************************
National VFW Auxiliary President Colette Bishop (click here)
National Auxiliary President's Theme -
Unwavering Support For Uncommon Heroes
**************************************************
WV VFW COMMANDER ROBERT KISH 2016-2017
PAST STATE COMMANDER ELMER HIBBS 2015-2016
VFW STATE OF WEST VIRGINIA OFFICIAL WEBSITE
THE WV VFW VETERAN NEWSLETTER MARCH 2016 (click here)
****ORIGINAL VFW STATE OF WEST VIRGINIA WEBSITE- CREATED IN 2003 BY PEGGY FOSTER BARKER-WEBMASTER****(click here)
STATE AUXILIARY PRESIDENT VICKI STONE STALNAKER
VFW WV PRESIDENT WANDA HARLESS-HURLEY 2015-2016
A DISTRICT 2 VFW AUXILIARY PRESIDENT
PRESIDENT TINA WHYTSELL 2016-2017
*CHECK WV VFW GENERAL ORDERS FOR DISTRICT MEETINGS SCHEDULE- (ON THE OFFICIAL WV VFW WEBSITE**
*********************************************************************************
A SALUTE TO VETERANS! (click here) *************************************************
DEDICATION OF THE DONEL KINNARD VETERANS CEMETERY 2012 (click here to read article & view photos of Commander Moore & QM Campbell Post 8516)
DEDICATION OF GOLD STAR MONUMENT AT THE CEMETERY
WITH GOV. TOMBLIN & WOODY WILLIAMS 2013
*************************************************************************
DEDICATION-VETERANS MONUMENT & RIVERVIEW - CLENDENIN, WV
**********************************************************************************
VFW WV DISTRICT 9 WEBCOM (click here)
DISTRICT 9 MEETING-FALL 2014 PHOTOSHOW (click here)
VFW & LAVFW STATE CONVENTION 2014 PHOTOSHOW (click here)
CLICK HERE TO VIEW FLASH BANNER
WV VFW & AUXILIARY YEAR IN REVIEW 2014-2015
DISTRICT 9 COMMANDER JOE GOLLIE 2014-2015
THANK YOU FOR A JOB WELL DONE-
DISTRICT COMMANDER OF THE YEAR!
DISTRICT 9 COMMANDER PAUL COOPER 2012-2013-2014
THANK YOU FOR A JOB WELL DONE....
MIDWINTER CONFERENCE 2013-DISTRICT 9 COMMANDER
COOPER WITH NATIONAL & DEPARTMENT OFFICERS
*********************************************************
VFW OFFICERS POST 8516 2016-2017
Commander
Carl D. (Dave) Summerfield
Senior Vice Commander
Michael K Burdette
Junior Vice Commander
Charles N Campbell
Quartermaster
Robert L Moore
Chaplain
Charles F Harley
Judge Advocate
Michael K Burdette
Surgeon
Richard A Lockard
1st Year Trustee
Roy L Lilly
2nd Year Trustee
Warren R Armstead
3rd Year Trustee
Gregory L Curry
Adjutant
Robert L Moore
Service Officer
Charles F Harley
COMMANDER CARL DAVID SUMMERFIELD
VFW POST #8516
SR VICE COMMANDER-JUDGE ADVOCATE MICHAEL BURDETTE
VFW POST #8516
JR VICE COMMANDER CHARLES CAMPBELL
VFW POST #8516
A/QUARTERMASTER ROBERT MOORE
VFW POST 8516
CHAPLAIN & SERVICE OFFICER CHARLES HARLEY
VFW Post 8516
**************************************************
COMMANDER JAMES DURST & WOODY WILLIAMS
AT VETERANS VISIBILITY DAY-STATE CAPITOL
*******************************************************************************
IN APPRECIATION OF LAVFW PRESIDENT ELOISE GANDEE
WHO SERVED AS PRESIDENT AT #8516 FOR 16 YEARS
CLICK HERE TO VIEW PHOTOSHOW OF AWARDS DINNER
Past 8516 President Eloise Gandee Farewell Dinner
**************************************************
HOMETOWN 4TH OF JULY 2014 FEATURING POST 8516 PHOTOSHOW (click link)
*********2015 CALENDAR - POST 8516*******
232 N. PINCH RD. - ACROSS THE STREET FROM THE PINCH FIRE STATION.
REGULAR MEETINGS ON THE 2nd & 4th MONDAYS at 6:00pm. WEATHER PERMITTING!!!
JUNE EVENTS: NEW OFFICERS INSTALLED
JULY EVENTS: HAPPY INDEPENDENCE DAY!
AUGUST EVENTS: SUPER SALE!
SEPTEMBER EVENTS: LABOR DAY AND PATRIOT'S DAY
Sept. 19th HOT DOG SALE AT THE POST
OCTOBER EVENTS: HOT DOG SALE
NOVEMBER EVENTS: HOT DOG SALE
DECEMBER EVENTS: MERRY CHRISTMAS!

******************************************************************

*REGULAR MEETINGS ON THE 2nd & 4th MONDAYS at 6:00pm. WEATHER PERMITTING!!!
JANUARY 2016 CALENDAR - HAPPY NEW YEAR!
FEBRUARY - HAPPY VALENTINES DAY!
MARCH - HAPPY ST. PATRICKS DAY!
APRIL - HAPPY EASTER! POST EVENTS: HOT DOG SALE, DANCE.
MAY - RAMP DINNER
JUNE- STATE CONVENTION & HOT DOG SALE AT THE POST.
JULY-HAPPY 4TH OF JULY.
AUGUST - DANCE & FAREWELL DINNER FOR PAST PRESIDENT ELOISE GANDEE.

****Are you wanting to have a social event, but lack the room?
We have the solution, rent the VFW Building in Pinch, for
your baby showers, bridal showers, birthday parties, family
gatherings, fund raisers, etc.. Kitchen also available, for
information and reservations call Mike at (304) 965-6867****

**CONTACT MIKE BURDETTE PH#304-965-6867 FOR INFO. ON JOINING THE VFW + TO CONFIRM DATES & TIMES FOR SPECIAL EVENTS AT THE POST**
****************************************************************************

DO YOU NEED ROOM FOR SOCIAL EVENTS?

Are you wanting to have a social event, but lack the room?

We have the solution, rent the VFW Building in Pinch, for

your baby showers, bridal showers, birthday parties, family

gatherings, fund raisers, etc.. Kitchen also available, for

information and reservations call Mike at (304) 965-6867
DANCE TO THE MUSIC AT THE POST
APRIL 30th at 6:00 PM REFRESHMENTS & DOOR PRIZE
PHOTOS TAKEN AT EVENTS OF POST 8516



*******************************************************************************
Today at 1:22 PM

A Special Project: Working together we raised $835. for the Activities Fund at The Emory L. Bennett State Veterans Home in Daytona Beach, FL. The Union Congregational Church Villages Theater Group gave a splendid performance at Union Congregational United Church of Christ in Holly Hill entitled: Memories of World War II: When We Were Children.

Donations were made by those who attended. Holly Hill American Legion Post 120 & it's affiliates made generous contributions & WV Veterans of Foreign Wars Post 8516 also gave to the worthy cause.

Rev. Steve Heath accompanied by Bina Booth, American Legion Ladies Auxiliary Post 120 & Peggy Barker, Veterans of Foreign Wars Ladies Auxiliary Post 8516 WV presented a check to ELB Administrator E. Gray Kilpatrick which will be used for the Veterans at the Home. (See Photo)
****************************
LAVFW #8516 Officers and Chairmen for 2016-2017:
President----Pamela Campbell Carte
Sr. Vice President---Sharon Given
Jr. Vice President- Judy Sizemore
Chaplain--Nancy Moore
Secretary-- Joyce Newhouse
Treasurer & Membership--Mary Bess
Conductress--Lucy Newhouse
Guard-- Sylvia Asbury
Trustees:Nancy Moore, Eloise Gandee & Sylvia Asbury
CHAIRMEN:
Veterans and Family Support Chairman--
Cancer Aid/Research Chairman--
Youth Activities Chairman--
Americanism Chairman--
Patriotic Instructor--
Historian--
Hospital (VAVS) Chairman-
Publicity -
Scholarships -
Webmaster, FaceBook Wall Admin. & Legislative Chairman 8516 & Division Awards for 12+ Years -District 2 Webcom-Peggy Foster Barker
*******************************************************************
NATIONAL LAVFW LEGISLATIVE AMBASSADOR
KATHY SCHREIBER 2014-2015
LAVFW 8516 LEGISLATIVE CHAIRMAN PEGGY FOSTER BARKER 2015-2016
LEGISLATIVE CHAIRMAN PEGGY BARKER RECEIVES
DIVISION D AWARDS 2009-2010-2011-2012-2013-14
FORMER DEPT. LEGISLATIVE CHAIR. MARIANNE COURTNEY
DIST. 9 & #8516 CHAIRMAN PEGGY J. BARKER
D9 LEGISLATIVE CHAIR. 2011-12 PEGGY BARKER LEADS
SCHOOL OF INSTRUCTION AT FALL DISTRICT MEETING
DISTRICT 9 & LAVFW#8516 LEGISLATIVE & VFW-PAC
CHAIRMAN (2010) PEGGY BARKER CONDUCTS SCHOOL OF INSTRUCTION
LEGISLATIVE LINK/INFO. (click here-Then click, Open This Content In A New Window)
**********************************************************************************
VOLUNTEER IN YOUR COMMUNITY (click here)
THANKS PLAIN & SIMPLE SUPPORTS THE TROOPS (click here)
WV ROSIE THE RIVETERS-WWII (click here)
FACES OF THE FALLEN - WV TROOPS (click here)
DEPARTMENT OF VETERANS AFFAIRS ONLINE CHAT SERVICE FOR VETERANS: Suicide Prevention Hotline (click here)
HELP FEED THE HUNGRY-no cost to you (click here)
Kanawha Valley Senior Services
Provides Services to Veterans
A PRAYER FOR OUR TROOPS & Other Daily Devotionals click here
Our hearts go out to the families of loved ones who have been lost while trying to make a better & safer world for us all. May God hold them gently in His hands & cushion their pain with His Love. (click here)
RED CROSS PREPAREDNESS PLANS click here
1-800-621-FEMA
PROUD TO BE AN AMERICAN! (click here)
DAD - WWII USN
H.E.Foster, Jr.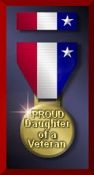 I'm Peggy Barker & on this website I'll share information about our organization & highlight important Legislative Issues. My objective is to encourage you to join us & take part in the Legislative process related to Veterans Affairs by contacting your elected officials & enlisting their support. I will make it as easy as I can by adding Links which you may click on to get info. & send emails, letters, etc.-with forms provided for your convenience.
Get out your clickers & click away-You will find Surprise Links & Info. all over this page & the others as well. I hope you have fun, learn lots & are inspired to SUPPORT OUR VETERANS!
VFW LEGISLATIVE PRIORITY GOALS (click here)
Congressional Bills 113th Congress ( click here-type in Veterans Bills for complete list)
***GO TO THE BULLETIN BOARD & LEGISLATIVE ACTION PAGE ON THIS WEBSITE TO ACCESS THE LATEST STATE AND NATIONAL VETERANS LEGISLATION AND USE THE LINKS TO CONTACT ELECTED OFFICIALS IN ORDER TO ENLIST THEIR SUPPORT-BE AN ADVOCATE-LET YOUR VOICE BE HEARD!!!
CLICK HERE FOR AN UPDATE FROM THE PRESIDENT & CONTACT TO REMIND HIM TO CONTINUE TO SUPPORT OUR VETERANS & THE VFW PRIORITY GOALS!
U.S. SENATE COMMITTEE ON VETERANS AFFAIRS-CURRENT INFO (click here)
HOUSE COMMITTEE ON VETERANS AFFAIRS-CURRENT INFO (click here)
Congressional Budget Office click here
U.S. Senate Budget Committee click here
FREEDOM IS NOT FREE click here
...TODAY IN THE MILITARY click here....