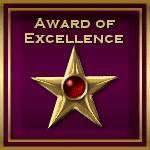 ********************************************
***There are thousands of VFW Auxiliary members, each with a specific purpose or goal. There are many reasons why one should consider becoming part of an organization he or she believes in. By building an effective website, I hope to get our message out to a larger audience of ladies & gents that are interested in similar Issues. You are invited to join our local Post & attend our meetings & events. Our members are more than happy to answer any questions you may have about the organization. Our meetings are held at 6:00pm on each 2nd & 4th Monday except during the winter months. Post #8516 is located at 232 N. Pinch Rd., Elkview, WV 25071.
***OUR MEETINGS START AT 6:00 p.m.***
FOR FURTHER INFO. & TO JOIN VFW #8516 PINCH, QUICK, ELKVIEW-Contact Commander Dave Summerfield .
PAST NATIONAL LAVFW PRESIDENTS FROM WV
DIANA STOUT, WV 2001-2002
PAST NATIONAL LADIES AUXILIARY VFW PRESIDENTS
PAM KING DEPT. AUX PRESIDENT 2017-18
WV VFW AUXILIARY PRESIDENT
VICKI STONE STALNAKER 2016-2017
LAVFW WV President Wanda Harless-Hurley 2015-2016
LAVFW WV President Pamela Corley 2014-2015
LAVFW WV PRESIDENT 2013-2014 BARBARA ROBISON
LAVFW WV GRACE MATZ
DEPT. PRESIDENT 2012-2013
LAVFW WV PATSY YOUNG-GREINER
DEPARTMENT PRESIDENT 2011-2012
****************************************************
DISTRICT 2 AUXILIARIES:
******************************************************************************
District 2 President Tina Hammack Whytsell 2016-17
LAVFW DISTRICT 9 PRESIDENT PATTY MEEKS 2015
District 9 SR VP Sharon Cain
**************************************************
Peggy Barker, Legislative Chairman Program Info. (click here)
Veterans & Family Support Chairman-Program Info. (click here)
Voice of Democracy & Patriot's Pen Chairman-Program Info. (click here)
**********************************
DISTRICT 9 MEETING AT MADISON - FALL 2011
VOD & PPEN CHAIRMAN WANDA HARLESS-HURLEY 2011-12
Former LAVFW District 9 Officers & Chairmen
LAVFW #8516 AWARDS 2010-2011 PHOTOSHOW (click here)
DEPT. PRESIDENT & DIST. 9 PRESIDENT VISIT #8516
2011-COMMANDER MOORE & PRES. ELOISE GANDEE (center)
D9 President Wanda Harless-Hurley visits LAVFW #8516 2010-11
LAVFW #8516 PINCH-QUICK-ELKVIEW, WV (click here to view members)
LAVFW Post 8516 Officers & Chairmen
VFW Auxiliary 8516 August 2016
LAVFW #8516 PINCH-QUICK-ELKVIEW, WV
IN MEMORY OF OUR DECEASED LAVFW #8516 SISTERS
FREDA FOSTER TAYLOR MULLINS & FANNY LOU FOSTER CROSS
LADIES AUXILIARY VFW POST 8516
FOUNDED DEC. 1978
FIRST PRESIDENT BOBBIE ACREE
Mr. President Joshua Gross 2017
Auxiliary President Pamela Campbell Carte 2016-17
PRESIDENT JEAN CAMPBELL 2015-2016
JR VP JUDY SIZEMORE
SR VICE PRESIDENT SHARON GIVEN 2016-2017
CONDUCTRESS LUCY NEWHOUSE
CHAIRMAN VETERANS & FAMILY SUPPORT
KAREN SUE HARTLEY
SECRETARY PDP JOYCE NEWHOUSE
TRUSTEES: SYLVIA ASBURY
Peggy Foster Barker Webmaster & FaceBook Admin
*****************************************************************
IN FOND REMEMBRANCE
JACK A. HARDMAN
*****************************************************************
COMMANDER DAVE SUMMERFIELD 2015-2016-2017
VFW POST 8516 PINCH, QUICK, ELKVIEW
FORMER COMMANDERS
COMMANDER JAMES DURST
VFW POST #8516 2013-2014-2015
Commander Robert Moore VFW Post 8516, 2010-2013
Commander Wilbur Spradling (Dec.) VFW Post 8516
Commander Clyde McCormick (dec.)
A SPECIAL SALUTE IN MEMORY OF Harold Thomas Newhouse husband of LAVFW WV PDP Joyce Newhouse

Visitation:
Tuesday, May 14, 2013
12:00 PM until 2:00 PM


Service:
Tuesday, May 14, 2013
2:00 PM
Hafer Funeral Home
Elkview, West Virginia

50 North Pinch Rd.
Elkview, WV 25071




VIEW/SEND CONDOLENCES

Harold Thomas Newhouse
Harold Thomas Newhouse, 68, of Three Mile passed away Saturday, May 11, 2013 at CAMC Memorial Hospital.

He was retired land agent with Columbia Gas and of the Christian faith. He served his country in the U.S. Air Force and was the VFW Post 8516 past Commander, Quarter Master and District 9 Commander.

Harold is preceded in death by his parents, Harold Newhouse and Dolly Watkins Newhouse; brother, Robert Newhouse.

Surviving
His loving wife of 32 years Joyce Newhouse

Sons Steve Foster and companion Melba Casdorph of Charleston
Michael Foster and wife Tami of Phoenix, AZ

Sister Phyllis Gruber of Ripley

Brothers Paul Newhouse of Huntington
Leroy Newhouse of Belle

Grandchildren Allyson, Stephanie and Owen

Great grandchild Mariah

Several aunts, uncles, cousins, nieces and nephews who will miss also.

Service will be 2:00 p.m. Tuesday, May 14, 2013 at the Hafer Funeral Home with Pastor David Keeney officiating. Burial will be in Elk Hills Memorial Park, Big Chimney with military graveside rites.

Friends may call two hours prior to the service.

*****************************************************************
Commander Ray Cassell & Past Pres. Dianne Cassell